Better Truckin' route planning and optimization means:
Efficient planning, monitoring, and control
Better Truckin' streamlines route planning and optimization with a user-friendly tool, where, as a transport manager, you have the freedom to customize your workflow yourself. With a seamless drag-and-drop technique and the ability to switch views to access order information in either an overarching or detailed plan, digital transport planning becomes straightforward and efficient
Create a mission and add orders
Add driver, assets and starting time
Create a mission and add orders
Add driver, assets and starting time
A central part of transport planning with Better Truckin' is our Mission Planner, where you can easily find the best route for each transport. Simply input the planned pickup and delivery locations, as well as any stops along the way, and Better Truckin' takes care of the rest, suggesting an optimized route. Moreover, the Mission Planner also considers ferry traffic to create an even smoother route planning experience!
With the Mission Planner, you have the flexibility to make adjustments to both the route and the driver. If you need to change the route or add stops along the way, you can easily make the adjustment, which becomes visible to your drivers in real-time. If your own fleet doesn't have the capacity to handle a transport, you can also conveniently assign the task to a subcontractor. All this without compromising transparency and smooth communication, as even external transports can be tracked in Better Truckin'. Transport planning is a mission in motion, and that's why we've created a service capable of handling and enhancing the dynamic workflow.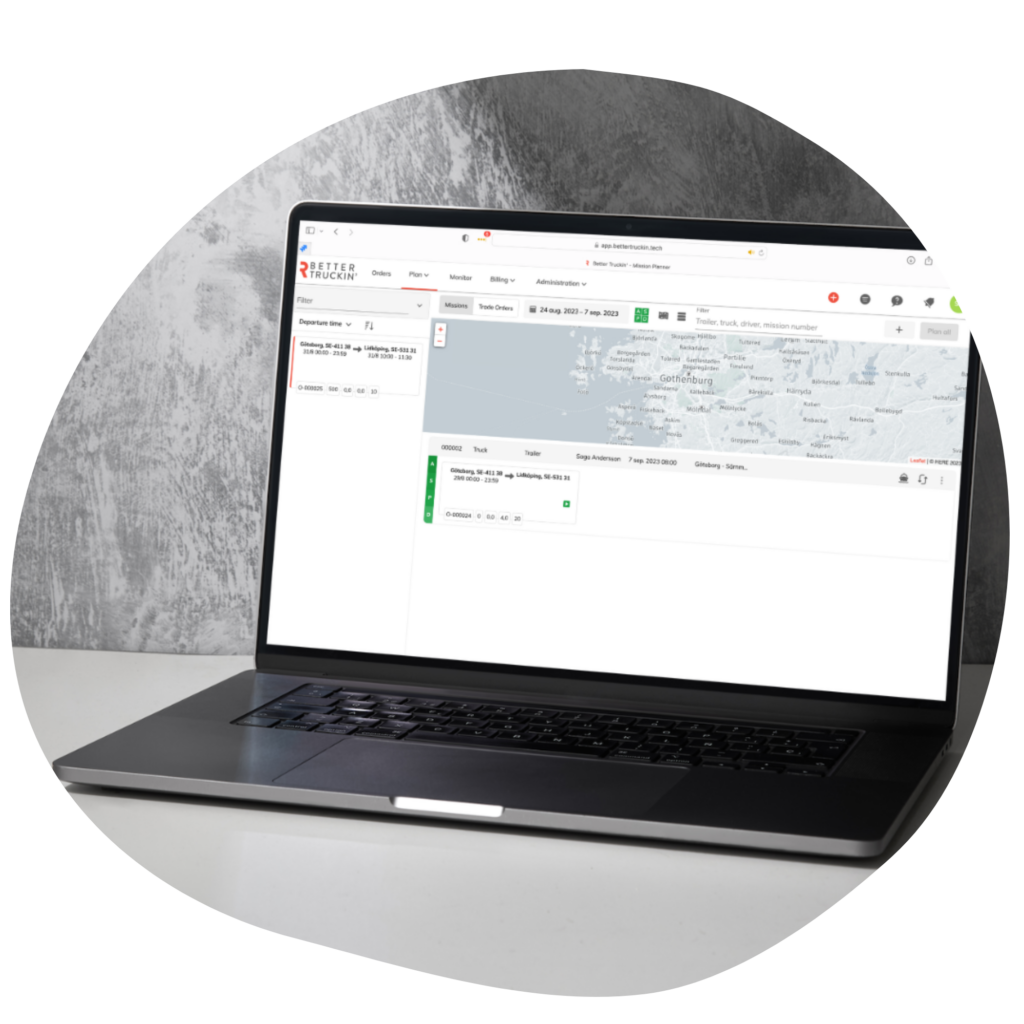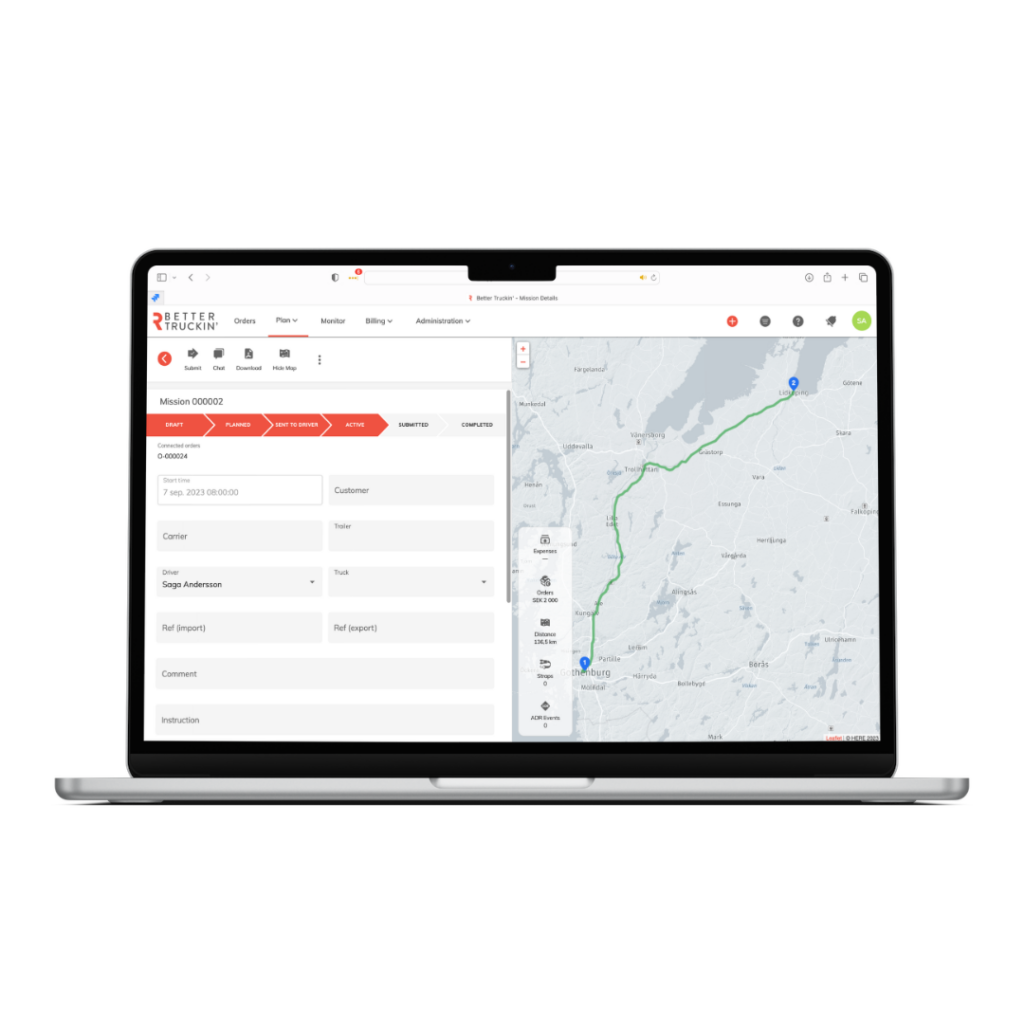 After the planning stage in the Mission Planner, you can follow, adjust, or update your missions using our Mission List. Through the Mission List, you can view all the orders scheduled with Better Truckin' and filter the list based on criteria like date ranges or external deliveries, just to mention a couple of the many filtering options.
You can also provide status updates in the order overview or group orders and adjust them collectively. The Mission List simply functions as a convenient tool to give you an overview of ongoing as well as past deliveries.
Additionally, you can integrate your Fleet Management System (FMS) with Better Truckin' to receive real-time location information from your vehicle fleet directly in the Mission List.
We want to make collaborations with external partners more seamless. That's why, as a user of Better Truckin', you have the ability to establish a network of partners. At a basic level, this can involve inviting external drivers via guest links, allowing you to track the subcontractor's deliveries in Better Truckin'. However, we also offer a more comprehensive networking solution called My Network, where you can plan and monitor the delivery together with the carrier responsible for the driver.
Do you carry out recurring deliveries for the same customer? If so, you can easily create an automated template for that specific route and choose the timing for when the driver should receive information about the upcoming delivery. If the cargo is also recurring, you can automate it in the order manager and link it to your automated mission. Automating these recurring tasks saves both time and energy, transforming an otherwise repetitive and manual process into a digital and efficient one.